Three times lucky
Book
2012
Washed ashore as a baby in tiny Tupelo Landing, North Carolina, Mo LoBeau, now eleven, and her best friend Dale turn detective when the amnesiac Colonel, owner of a café and co-parent of Mo with his cook, Miss Lana, seems implicated in a murder.
Item Details
Subjects:
Genre: Mystery fiction.
ISBN:
9780803736702
9780142426050
0803736703
0142426059
Publisher, Date: New York : Dial Books for Young Readers, c2012.
Description: 312, 6 p. ; 20 cm.
Notes: "Book design by Jasmin Rubero"--t.p. verso.
LCCN: 2011035027
Link to PAC
Other Items In This Series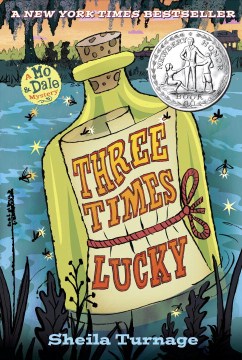 Washed ashore as a baby in tiny Tupelo Landing, North Carolina, Mo LoBeau, now eleven, and her be…
After her teacher offers extra credit to the student who can interview the oldest citizen of Tupe…
"Desperado Detectives--aka Mo Lo Beau and her best friend Dale, along with newly-appointed intern…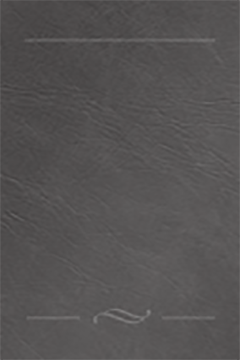 These series share: the genre 'Mysteries' and the subject 'Small town life'.
Reader Reviews
☆☆☆☆☆
By maryam300 on Thu, 19 Jan 2017 16:56:39
This book was super good. I would recommend this to everyone who is willing to give it a try. It was very interesting
☆☆☆☆☆ Youth Buzz
By Patron50850 on Fri, 05 Oct 2012 14:35:57
"Miss Moses LoBeau, rising sixth grader," and her best friend Dale have a murder to solve when a neighbor in their small town turns up dead. It's a good thing Mo has always been lucky, because to outsmart the bad guys, rescue her adoptive family from kidnappers, and stay one step ahead of the law, she's going to need plenty of attitude, spunk, brains and luck to get the job done. This humorous, fun to read adventure will be a sure hit with mystery lovers, and Mo LoBeau will capture your heart forever. (Ages 9 and up)
☆☆☆☆☆ Three times lucky / by Sheila Turnage.
By JR Rose on Sat, 08 Jun 2013 22:01:08
One of my top picks for middle grade novels in 2012.
★★★★★ Action-Packed Mystery with Quirky Characters
By Stasia42 on Thu, 15 Aug 2013 14:04:43
Love this book. Funny, mysterious, great characters, good plot twists. You must read it! Mo LoBeau narrates this action-packed mystery full of crazy characters and surprising twists of plot. Mo (short for Moses) counts herself lucky for having been rescued from the river after a hurricane as a newborn by a man who calls himself the Colonel (he lost all his memories from an injury during the storm). Our story starts the summer before Mo's sixth-grade year, and she thinks it will be a simple summer of working at the family diner and hanging out with her best friend, Dale, in their small town of Tupelo Landing in North Carolina (no cell phone towers here). But when an out-of-town detective starts poking around asking questions, everything is turned upside-down. I thoroughly enjoyed reading this book and would recommend it to school-aged or middle-school readers who enjoy realistic fiction or mysteries with interesting characters. It would make a good family read-aloud as well, although parents of young children may need to explain/edit some passages mentioning Dale's abusive father.
★★★★★ Three Times Lucky Strikes Gold
By Juliee on Thu, 11 Apr 2013 20:39:22
A hurricane, a girl named Moses (Mo for short), a man with amnesia, and murder. Place in the South, mix well. Results: a delicious mystery with bits of laugh out loud humor. I found myself wanting to live next door to Mo, a girl filled with spunk and guts and all together loveable. This is a great read aloud especially if you can speak with a southern drawl!
Professional Reviews
There are no professional revews for this title.
Additional Information
There is no additional information for this title.